I'm kind of obsessed with painting my nails, it's just a small everyday variety that gives joy. It's extra fun when I have prepped my nails properly, because the result just looks so much better. I usually file them one way so they don't get brittle, then I push down the cuticles when I have soaked them in some water. A great product to keep your cuticles in place is the Cuticle Eraser from CND. It's a rich cream with AHA that micro exfoliates the cuticles, moisturizes them and prevents hangnails. You can apply it everyday to your cuticles to keep them nice and tidy.
After I've prepped my nails I like to put on some hand lotion to gives some moisture to my hands and nails. It's very important to keep your nails nourished if you don't naturally have strong nails, or else they will break or get chipped easily. I like the Birch & Mint lotion from CND because it gives great moisture, smells refreshing and absorsbs quickly so you don't have to walk around with greasy hands. I can't stand that.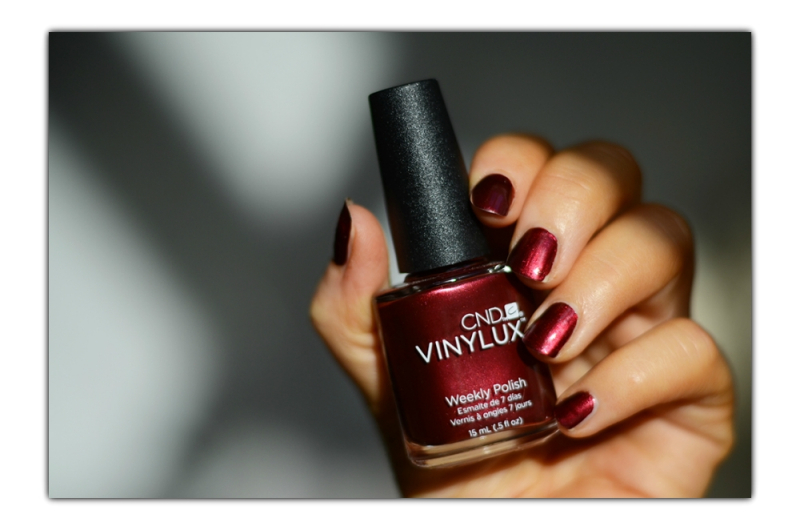 One of my favorite nail polishes for Christmas, Crimson Sash from CND Vinylux (7 day polish).
Plum Paisley is also great for winter time, and is from the newest collection, Modern Folklore. You can get Vinylux at nail and skin care salons or online here.